Strong Point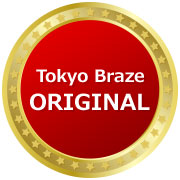 There are 2types of brazing ceramics to ceramics and ceramics to metal.
One is the method of metalize(metalized brazing )which braze after surface treatment of ceramic, the other is the method of active metal(direct brazing)which braze directly using active brazing alloys.
We offer to braze using active brazing alloys without any process such as metalize and to reduce the cost and shorter delivery times.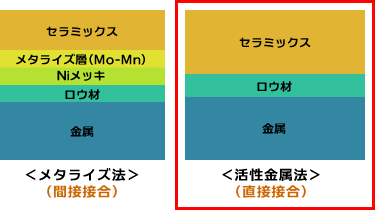 | Product No. | | Ag | Cu | Ti | In | Sn | Melt Range(℃) | form |
| --- | --- | --- | --- | --- | --- | --- | --- | --- |
| TB-608T | our original | 70 | 28 | 2 | | | 780-800 | powder, paste |
| TB-629T | our original | 60 | 24 | 2 | 14 | | 620-720 | powder, paste |
| TB-652T | our original | 66 | 29.5 | 1.5 | | 3 | 745-780 | sheet * |
* thickness: 0.1, 0.05mm
Example of application