Strong Point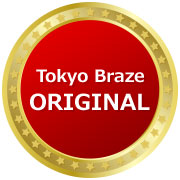 This is suitable for brazing of pure titanium and titanium alloy.
It is possible to braze pure titanium at lower temperature than βtransus temperature.
This brazing alloys has the same corrosion resistance as titanium because it is powder alloy which mainly consists of titanium and zirconium.
Table of Titanium based brazing alloys
TYPE
AWS standard(AWS)
Chemical Compositions (Wt%)
Melting Range(℃)
Specific Gravity
Ti(%)
Zr(%)
Cu(%)
Ni(%)
TB-1510
BTi-3
37.5
37.5
15
10
842
6.2-6.5
TB-2020
BTi-5
40
20
20
20
820-880
TB-2500
–
37.5
37.5
25
–
825
TB-5000
–
25
25
50
–
810-860
Test of corrosion resistance(720hours dipping)
This shows the same corrosion resistance as based metals.
We have 2types of Titanium based brazing alloys Paste and powder
It is used in vacuum or in the non-active gas atmosphere
The joint strength changes according to the shape of joint or the condition of brazing.
Example of application
Medical part
Parts for aircraft
Parts for semiconductor device
Parts for automobile for competition
Parts for cutting tool
Mug as consumer product
etc.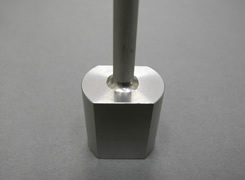 Parts for automobile for competition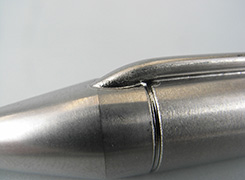 Medical parts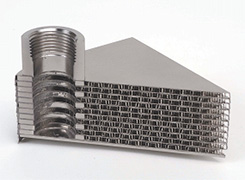 Parts of heat exchanger (Cross section)